Speech & Language Assessments

Full comprehensive assessments and therapy plans (family oriented) are provided for a wide range of communication difficulties.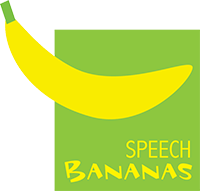 Assessment Services and Evaluations
Listening and Spoken Language, Certified Auditory Verbal Therapy (LSLS, Cert. AVT) – Levels of functioning in audition, speech, spoken language in children with hearing aid(s) and/or cochlear implant(s) based on principles of LSLS, Cert. AVT
Aural (Re)habilitation for your tween, teenage, young adult, or adult with hearing loss
Speech Production disorders including articulation and phonological disorders. *PROMPT – i.e. How your child is saying words/phrases/sentences
Language Delay *Parent Education Hanen Certified Instructor, It Takes Two to Talk – i.e. What your child is saying/not saying
Language Acquisition disorders
Fluency Disorders – i.e. My child gets stuck on sounds or words.
Childhood Apraxia of Speech
Literacy skill development
Mainstream In-Services, Support and Inclusion
Multilingualism, Language Plans
Parents Testimonial
I would highly recommend Speech Bananas!  Both of my kids went here for AVT. Everyone wants the best for their kids and that's why I chose Speech Bananas!  The therapists were always at the top of their game and proved to be a wealth of knowledge for my children and I.   They were very easy to schedule appointments with even with my busy schedule.  Being a teacher myself,  I was super impressed with the fun, exciting and educational games and activities that they provided during my kids' therapy sessions while teaching me how to help them at home.  We were very lucky to get the chance to have Speech Bananas as our AVT providers because they constantly proved that they provided the highest quality of therapy in the area.  Thank you Speech Bananas for providing us with such fond memories!

L.L.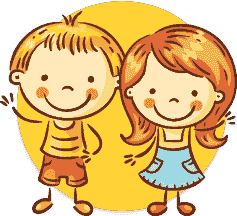 "A child must know that he is a miracle, that since the beginning of the world there hasn't been, and until the end of the world there will not be, another child like him." ~ Pablo Casals
enroll your child